Leverage the Best Alternative to Apollo.io - SendBuzz
Your outreach automation should be tailored for scale you want to achieve. Land in your prospects' inbox every time you run an outreach campaign. This is possible thanks to the email template that enables it.
Not only email templates, SendBuzz also helps you to achieve your sales taregets by managing the multi-channel under one platform, do warmups, improving deliverability for your outreach sequence on the go., This makes SendBuzz the best alternative for Apollo.io.
Top 3 reasons why should you choose SendBuzz - the best Apollo.IO alternative?
SendBuzz prioritizes optimizing your sales engagement at scale with features like multi-channel outreach automation, lead scoring, CRM acceleration, custom tracking, and many more. With SendBuzz, your sales reps can work on marketing automation campaign that focuses on customer-facing tasks by automating manual tasks. Boost your sales engagement with SendBuzz. Here is why SendBuzz is the best alternative to Apollo.io.
Smart Outreach Templates to Choose From
Sequence creation is accelerated by the integrated email automation campaign template. This function is not accessible on Apollo.io. On top of that, SendBuzz also gives you a flexibility to use AI-based copy writer in your outreach campaigns. Improve your deliverability and conversion.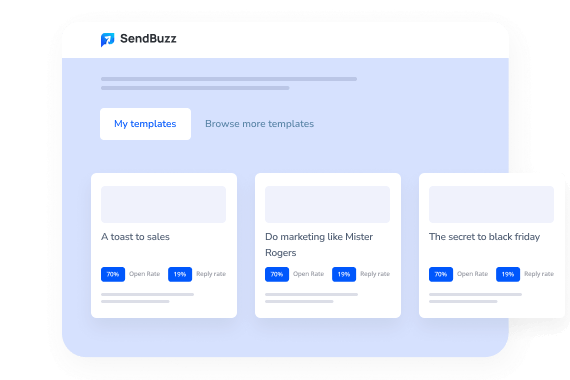 Connect With Prospect on Right The Platform
Use customized triggers in your cold outreach campaigns and filter the prospects in right segment. Use A/B testing and custom tracking domains to drive engagements. The analytics show where to improve and optimize the outreach automation campaign's performance. Using SendBuzz A/B testing, you may improve your interaction with the prospect by making adjustments that have a favorable result.
Inbox Rotation For The Win
Invite your team members and connect multiple inboxes to make your outreach effective. Use smart inbox rotation with SendBuzz to make your outreach campaign more natural and personalized.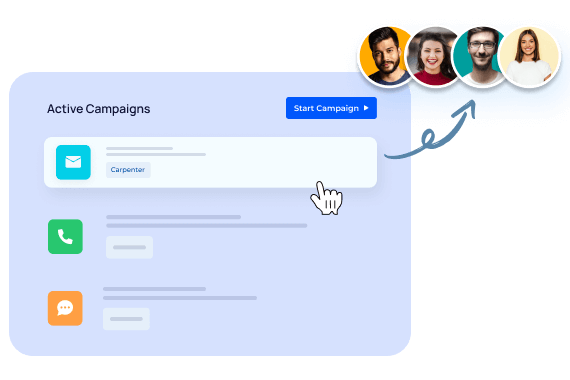 Pre-Built Campaign Templates
Campaign Reports & Analytics
Randomize Sending Campaigns

Only A/B Testing of Steps
Experience the joy of meeting your revenue goals and beyond with SendBuzz
Still Not Convinced?
Compare Us With Other Tools