Even though more companies are working on hitting higher sales goals, only some are seeing benefits. The reason? Neglecting sales performance and productivity.
Regardless of the scale or sector, the effectiveness of sales representatives is crucial to the success of any business. It decides how quickly and how satisfactorily the sales team can generate results.
And that's where customer relationship management (CRM) software enters the picture!
CRM is now at the heart of every business, and the industry has seen staggering growth in recent years. Businesses now readily adopt cloud-based and mobile CRM solutions, and half of them report an increase in productivity of sales performance.
However, salespeople often view CRM as just another tool, as additional work, and a way for their managers to monitor their work.
The extra time required to input data into the CRM application or browse through the online course platforms only increases the frustration. In addition, salespeople believe that this distracts them from their primary job of closing deals.
However, the focus of this blog isn't on why sales teams don't often find the goodness in CRM; rather, it's on how salespeople can benefit from CRM & more importantly—why they require it.
Let's know why!
Given the number of choices available to customers in cutthroat marketplaces, consumers are more demanding than ever.
CRM software genuinely increases revenue. It can handle comprehensive customer data, including inquiries if they have customer ticketing systems, which can help with decision-making and priority-setting.
Businesses can eventually develop a more specialised product giving as a result of learning more about the needs and desires of their customers. It helps the company in various ways, including increased client happiness, sales opportunities, and operational effectiveness.
Image source
CRMs help reduce time spent on routine administrative duties, improve customer experiences, and provide a 360-degree view of the customer so businesses can interact with them, predict their needs, and assist them as they navigate business operations.
It can help you remain on top by taking timely, relevant action to prevent any deals from slipping through the gaps. Overcoming productivity and sales performance challenges can take time and effort. But with the right CRM software and training from the right online course platforms, the challenges can be eliminated.
But before we delve further, let's know:
Connect your favorite CRMs with SendBuzz and boost your Sales Perfomance
Why do salespeople need CRM?
Without the risk of oversimplifying, the two largest problems salespeople have been
Figuring out how to organise their sales activities. 

How to evaluate and follow up on prospects.
However, CRM is a utility that does more than just address those important issues. It can even deal with other equally pressing matters.
If CRM used correctly for sales management, it can increase productivity, profitability, and overall success.
Added to this, CRM can:
Add More Storage: CRM enables salespeople to keep their contacts, sales prospects, activities, and planned plans securely, centrally, and with uninterrupted access from multiple locations. Businesses can rest assured that their data won't just disappear.
Manage Everything like a Pro: CRM enables sales representatives to focus on duties and organise their daily schedules to avoid ignoring clients and reach out to important leads on time. In reality, CRM turns sales agents to communicate with clients quite often, which ends in increased transactions being completed and a larger customer base.
A Target-based Approach: Because a CRM enables you to securely manage your clients' information and smoothly interact with them, you have the freedom to use the data that has been saved and add new details while at home or on the go. In addition, if you stay on top of customer information, you will eventually be able to target audiences while offering a flawless experience.
Stay up-to-date with Automation: Businesses that generate high sales revenue spend twice as much on technology as companies that generate low revenue. The time salespeople spend inputting or updating data can be reduced by automating repetitive duties.
Rationalise Sales Moves: CRM redefines the complete sales funnel more seamlessly, which assists in closing your pipeline transactions & boosts the team's achievements. In addition, sales teams can lower production costs and boost sales revenue because order handling and creating quotes are automatic in CRM.
Get More Qualified Leads: Having all the information will enable you to resolve and quickly address each. In the end, you'll be getting more leads.
5 Sales Ways CRM Is a Game Changer for Your Sales Performance
CRM has reportedly assisted companies in increasing their sales efficiency by 34%. Even though the data speaks for itself, let's not follow it blindly.
Let's explore 5 ways sales CRM software can bring more sales opportunities!
Closely monitor the sales cycle:
Relationships must be maintained & sales development must be increased while constantly monitoring the sales cycle. CRM software can help you increase your sales if you discover that your present close rate differs from what you had anticipated. But how?
The first thing you can do is use your sales automation CRM software to track each stage of the sales process & know what has been done, what hasn't been done, and what needs to be done next.
To determine what works and what doesn't, monitor how your salespeople perform at each step of the sales journey. With sales CRM, you can acquire insight into emails, calls, marketing effectiveness, and deals, like:
Study rotten and open deals.

Forecast the sales team's success and analyse sales metrics such as deals gained compared to deals lost.

Utilise marketing analytics to find sales opportunities and improve decision-making.
Although a strict strategy only works for some sales styles, noting each sale helps. You need to stay updated to stay on track and reach the right people at the right time to boost your sales performance.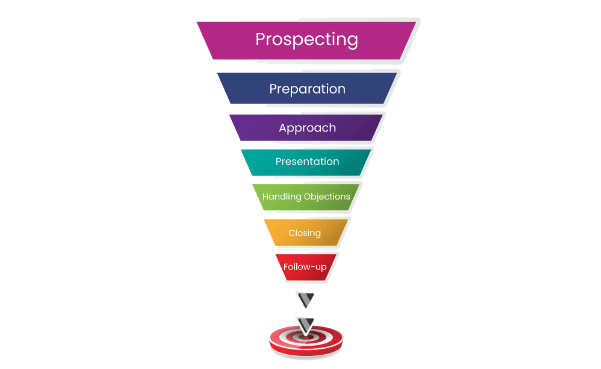 Image source
Here's how you can manage your sales cycle closely:
To find out if you need any stages in the process, ask your sales reps how they manage it. No matter how far along your sales cycle is, keep collecting data because you can use it to strengthen your sales process, track your accomplishments, and watch the efficiency of your marketing and sales teams.
Share information effectively across the team:
Data silos have no advantages, but withholding information regarding sales can be even more harmful. Imagine the setting. For weeks, you've been perfecting your chilli recipe for the big cook-off, but when the big day eventually comes, a coworker ruins the magic by adding chilli or two.
If a team member is unaware of the dish you have been preparing, that can hamper your chances. Therefore, to ensure that there are only a few cooks in the kitchen and that transactions are finished, you must put all pertinent information into your CRM and share it across the team.
But how would you do it?
To collaborate as a team, you must successfully provide feedback on your sales reps' performance and evaluate their progress at every stage.
If you notice, for example, that sales-qualified leads are being acquired during the initial sales conversation but are not closing after the proposal talk, it would be wise to share this data with sales to determine whether additional resources could be developed to support the sales process.
And to take it further, you can automate your calls, recordings, and emails in a suitable place to inform everybody of your sales processes. By having all the available information in one central location, your sales team can save a lot of time, effort, and energy.
Set up new targets for your sales team:
"Do your job and don't worry about the outcomes," is a well-known saying. Its main idea was to remind you to work hard while considering the outcome. The goal is the most important aspect of a sales representative's duties.
No matter how well you believe you've built your sales cycle, there will be bottlenecks. Every process has flaws. With CRM software on board and training from the online course platforms, you can do more than just establish goals for your team; you can also update them on your success and monitor it in reality.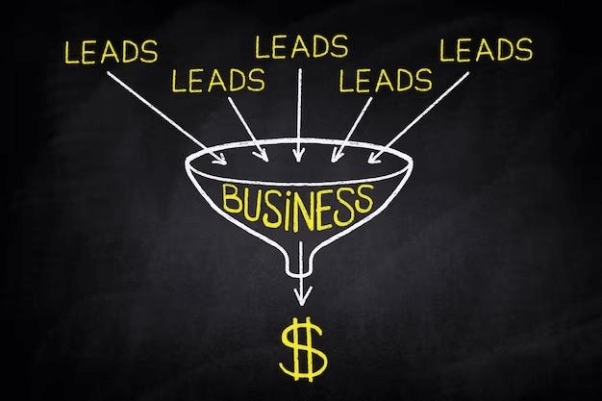 You need to review these figures to establish where you can progress. The complaint-handling phase may take longer than you expect. You might create a document outlining your responses to the most frequent complaints for potential clients. This way, you can consider new ways to strengthen your weaker aspects and set new targets!
Many companies expand, but they need to scale their sales processes. This results in old-fashioned sales tactics that must be revised to produce effective outcomes. Your workflow and sales procedures must improve sales efficiency and performance.
While you might be inclined to stick with the status quo to prevent disruptions, doing so will ultimately hinder your success. Therefore, you must review and update your plan for increasing sales productivity to improve sales success.
Likewise, you can evaluate which clients are profitable, which are loyal, and which are the prime choices for your sales initiatives. Then, look for areas where sales can be boosted. Most importantly, incorporate those tactics into your next sales strategy.
As long as you're proactive, capturing leads from your CRM is one of the simplest methods to boost sales performance. Keeping track of form submissions lets you know whenever a landing website receives any interest. In addition, it allows you to call back to follow up if required.
You can have your client relationship management software customised to your unique requirements. For example, you can receive notifications of who and where has visited your website, providing all the information you need to make a focused proposal that the potential will find interesting.
However, response time is a sensitive topic. You will not have hit the optimum engagement time when you approach too soon or delay too long.
Want to grow your outreach? Try SendBuzz today!
Many companies leverage CRM software to grow sales opportunities regardless of their size. The only thing needed for this technology to be easy, effective, and practical is for your sales rep to understand its real potential.
Many software offer integration of your CRM to there tool this helps to transfer the data from your CRM to other software. CRM acceleration save you a lot of time that is wasted in the data entry work.
CRM isn't a time waster; it simplifies their jobs and gives them more time to finish tasks. As a result, CRM can benefit the company and the sales representative if correctly implemented. In addition, CRM can be used in many ways to boost revenue.
Choosing successful CRM software can make your sales efforts even more effective to boost your sales opportunities – use our 5 CRM strategies. In the end, CRM makes you more confident, successful and profitable. Read more about CRM with us!