Buying a dream house is far more complicated and cost-effective than shopping for favorite shoes. It is more like a one-time investment. People who want to buy a house seek more consultation before making the final decision.
So, convincing them with your traditional marketing strategies might not interest them. You need to plan something different to stand out from the crowd.
Are you facing difficulties with generating leads for real estate business? You are not alone! Most marketers face challenges in the real estate industry. If you want to make things smooth, just scroll through the article.
Using advanced technology with an apt marketing strategy can help you to generate more leads in your real estate business. If you want to expand your knowledge, this is the place.
In this article, we will talk about some effective strategies that will help you to get more real estate lead generation.
In layman's language, if we describe this core marketing term, Lead generation is the process of converting the interested prospects into buying customer. Through lead generation, marketers attract customers and make them understand why this particular product/service is best for them. A real estate lead generation generally works with the people who want to buy or sell their houses. Those who are seeking rental houses also come under this customer purview.
Now when it comes to real estate lead generation, there are two ways out –
Inbound Marketing-

Inbound marketing mostly focuses on promotion through social media posts, blogs, SEO, and advertising.

Outbound marketing –

Outbound marketing is based on the target audience's preferences. This process can be done through telemarketing, email, and event marketing.
To know the most effective real estate lead generation strategies, check out the next section.
Generate more qualified leads with cold outreach!
Lead Generation Strategies For Real Estate Businesses
1.  Use The Power of Social Media
You cannot deny the power of social media. Facebook or Instagram Ads are specially made to attract buyers, so social media marketing is one of the smart ways for large lead generation for the real estate.
LinkedIn is widely known for its professional network, and making an effective LinkedIn post can bring leads. People also use LinkedIn in their omnichannel marketing practices to gain benefits of the added layer of personalization.
If you are working in the real estate industry and want to build rapport with your clients in the pipeline, LinkedIn is a way to go.
2.  Search Engine Optimization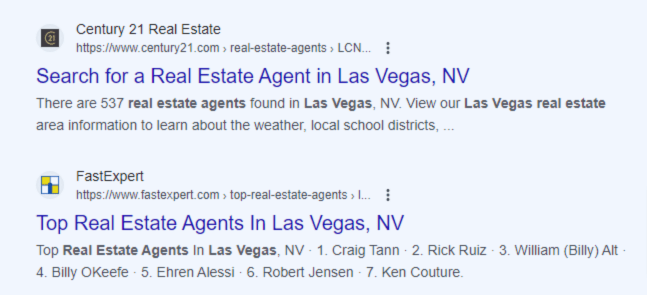 In recent days, you can use SEO to rank on Google or Bing Search Engine Result Page (SERP). Using the proper SEO strategies in your market copies or blogs can help you generate more leads.
When a buyer searches for something by putting down some keywords, SEO identifies and shows the results based on that. Think about it, you invest your time in SEO and then SEO gives you organic results till you follow all the best practices of search engines.
3.  Show off the Customer Feedback
Real customer feedback can change the lead generation game. If you have the website, make sure you take feedback from your customers. On the landing page, you can highlight them as customer testimonials.
People always look for real data, and customer testimonials work effectively to get real estate leads.
4.  Analyzing the Existing Customer
To promote your business, you must have sent some newsletters or emails to your existing customers. Among them, you can differentiate between People who are opening the newsletter and those who are not.
You can customize your newsletter data for active customers by segmenting them to get more real estate lead generation. Best thing is that lead generation tools like LinkedFusion can help.
5.  The Magic of Video Marketing
People have changed their habits and these new habits need patience. As people love to scroll and cover everything in concise form, what can be better than a video? Marketers believe that making a video can attract more real estate leads, so you can put your effort into video making.
You can make videos on expert interviews, room tours, client reviews, and General Q&A sessions. Short video applications like TikTok and Instagram have huge potential as young investors are hanging out on them. So, you can also try short-length videos for promotion.
6.  Build Communication
Making connections through social media is a great way to get more leads, but that is not enough. You need to connect with more people in your locality, too.  You can sponsor a school event or arrange a concert to be more visible in your locality. Also can participate on similar LinkedIn groups to create buzz about your business. Making podcasts with experts' opinions and volunteering for an organization also help.
7.  Content Marketing to Engage People
One of the best ways of lead generation strategies in real estate is to engage with the audience constantly. For that, marketers can devote time to newsletters, Blogs, and community magazines. Through these writing forms, people can get information about real estate which helps create an excellent customer base.
8.  Customized Service
Reaching out to your target audience can be as smooth as butter. You need to focus on personalized services. This can happen through a personalized phone call or email marketing. Different reports say it is one of the best ways to generate more leads in the real estate business.
Outreach tool can help you take your word out in the audience by helping you target them with customized messages and deals.
9.  Use Traditional Methods
Advanced technology helps in real estate lead generation but reverting to the traditional methods can also work sometimes. Calling your target customers is an effective real estate lead generation strategy. All you need is to develop thick skin. You might face challenges when people hang up the call, but convincing people need patience.
10. Hiring The Professionals
Putting effort into lead generation but zero results can be frustrating, and it also needs the right strategies and time. Hiring a professional or an agency for real estate lead generation is always a smart idea.
If you are working in recruitment, a multichannel outreach tool will help you get your desired leads converted into full-time employees. And our customer feedback proves that.    
Want to grow your outreach? Try SendBuzz today!
So, we have discussed the best lead generation practices for real estate business, and now it's your turn to execute them. You can apply most of those lead generation strategies if possible. Meanwhile you can check out our real estate lead generation software LeadCRM to reap the best leads.
However, getting a good leader can take time, so you need to be more persistent in marketing. Well, it is time to wrap up, and we feel this article helped you comprehensively understand real estate lead generation. If you have any queries, feel free to reach us. We would love to solve your doubts.