Are you looking for ways to generate qualified leads into your sales funnel?
Here are a few tips to improve your LinkedIn marketing. These strategies will help you grow your sales and improve your overall business.
LinkedIn was founded in 2002 with the aim to create a professional platform where job seekers and job givers can meet each other's expectations.
After almost two decades it has reached 830M+ registered users spread across 200 countries.
Today it has become an extremely important marketing tool. With the right blend of LinkedIn marketing strategy your business can do wonders irrespective of the business size. By effectively implement cold outreach and aiming targeted leads this is possible. 
To help you navigate LinkedIn as the right marketing platform, we have compiled some of the most powerful hacks to find clients, partners, and things that can help to grow business.
First of all, let's understand LinkedIn's marketing importance more closely.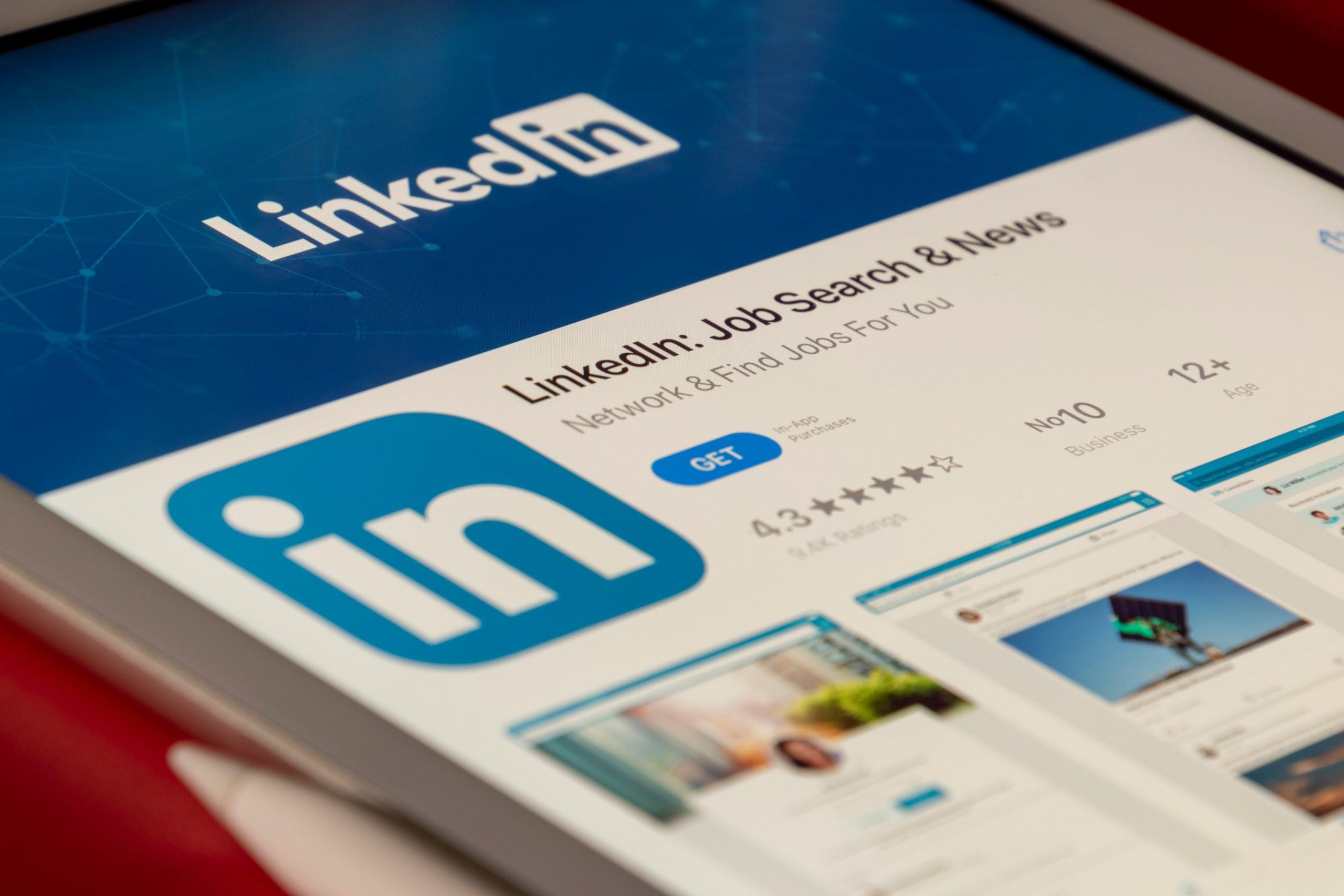 LinkedIn marketing is putting the LinkedIn platform to the best use by promoting individuals or business to attract more followers or business opportunities.
With the right LinkedIn marketing strategies and its implementation, you can create brand recognition, drive revenue via cold outreach, and leave a great digital impact on your business.
LinkedIn Generate around 80% of all B2B social media leads. Whether you are an individual or a business, not focusing on LinkedIn audience growth is something you cannot afford to miss at any cost. So, I guess using LinkedIn to generate qualified leads for your businesses would not be a bad idea.
Generate more qualified leads with cold outreach!
Top LinkedIn Marketing Strategies to generate qualified leads:
1. Right Connection Network
There is no denying the fact that numbers matter. The most important step in making the thing right for your business is to connect to the right audience.
Your valuable research, posts, or other strategies won't give fruitful results if you are not connecting to the right people.
If you are posting things amongst the right audience, then you can get valuable insights about the business without spending a fortune on marketing. Right connections and right strategies can do wonders for business.
Building the right connections on LinkedIn is crucial for generating qualified leads. If you cannot engage with the people you want to sell your services or are not aligned with their vision, you will end up wasting your time and a lot of efforts on the platform. To connect with the people who can help you grow use LinkedIn marketing strategies that help you connect with your target audiences. 
2. Understand Your Audience
Another important thing in LinkedIn marketing is to understand the audience to generate qualified leads via cold outreach. Before anything you need to ask following questions to yourself:
Who are my ideal customers?
Whom should I connect on LinkedIn to generate leads and better conversions?
What is the right type of content that can attract the right audience?
Please remember that everyone cannot be your connection. For example, if you are into bakery business then the CEO of the furniture company in Germany, small business owner running funnel business in New York cannot be your ideal customers. Since your business is meant for local people, your ideal customers can be local fashion houses, hotels, restaurants, offices, etc.
Once you start building a better audience on your profile, it will also become easier to understand buyer persona to convert them and establish brand recognition. 
3. Creating a Company Page on LinkedIn that convers your qualified leads
Nobody would know about your business until you tell them about it. An updated and consistent presence of your brand with its own company profile page is very necessary to improve brand recognition.
The page should be updated with all latest happenings and information about the company. Plus, LinkedIn facilitates publishing articles to reach out to new audiences, so make best use of it.
Regularly posting on your LinkedIn company page helps you to get recognized by potential clients and in increasing LinkedIn audience growth.
Keywords play a vital role, so do not limit keyword research for websites and blogs, incorporate them while writing company description as well as your services. While doing all these, ensure to link your company's website in the company page and vice-versa. This will significantly boost your conversion rate of your website page as well.
4. Opt for Omnichannel Marketing
Omnichannel outreach is the seamless integration of various channels via, where organization can reach out to the prospect. It provides a limitless potential for the businesses to gain a great exposure to their target audiences.
The success formula to make omnichannel marketing work in your favor if you personalize your outreach, focus on the target audience, create witty content, choose creative design, and the right time to reach.
There are many software that help you connect with your target audiences across multiple channels. These platform helps you connect with the prospects with features like multi-channel outreach.  
Trust me, reaching out to the right prospect at the right channel is very effective. Majority of consumers check their emails and social media every day to get updates from the brands they love and follow. So, missing out on them can cost your business on quality leads.
5. Post Relevant and Engaging Content
There is no denying that attracting a huge number of followers to a company page is a difficult task, however increasing follower should not be the end of your LinkedIn marketing strategy. Retaining and keeping them engaged is an actual task. One of the best ways to do this is by posting relevant and engaging content regularly.
But now the million-dollar question is: what is relevant a content?
Well, relevance varies from one industry to another, however, to help you understand it better, I would suggest posting your content in accordance with the LinkedIn marketing strategy can helps you reach out to your target audience in a strategic manner.
One important factor to keep in mind is that LinkedIn is interested in content that teaches something to its audience.
There are various content forms that you can use, be it video, images, polls, blogs, infographics, etc. With the latest algorithm updates on LinkedIn, you can push content on the platform.
Make sure your content is creative and stands out from the crowd. Customers always love something new that provides solution to their pain points. And they engage with the content to feed their curiosity or addresses their pain points.
6. Analyze Competitor's Page
One of the best ways to succeed is never underestimate your competitor and overestimate yourself. You must be aware of what you are against.
Using this platform, you can track down your competitors and can study how they are performing and what are the strategies that are proving effective in the market.
Doing reverse engineering on the content posted by the competitors will help you initiate your LinkedIn marketing strategies.
You can learn from their mistakes and wins and plan your content accordingly. It's not necessary that all the content your competitors posted will work for you, but you will get a fair idea of what works and what does not in your specific industry.
7. Automate Your Outreach to Accelerate Your Outreach on LinkedIn
Another the most underestimated thing is automating the outreach. Initially, you need very relevant connections for better impact on the market. Manual outreach can be a very time consuming and challenging process. And reaching out to the prospect manually at scale with the personalized message is nearly impossible task.
Why not use an automatic outreach tool like LeadCRM, or SendBuzz can help to find more relevant connections as it will find prospects, endorse them and even send personalized request messages on your behalf.
Automation platforms can save a lot of time by saving you from doing repetitive tasks to run manual sequences. Features like smart sequences, email personalization helps you connect and follow up with your prospect and customers.
8. Make use of LinkedIn Groups
With small effort you can make a big difference for your business and one such effort is staying active in discussion on LinkedIn Group. By staying active on these groups chances of getting noticed by potential clients are very high and by repeating your business services again and again, you are indirectly promoting your business. It may require a lot of time investment but trust us the results it offers are very organic.
9. Include LinkedIn Ads in Your Strategy
Study showcases that ads on LinkedIn can reach up to seven times more reaction . In Q4 2021 ads grew by 22 million people alone. In addition to that many brands have seen a 33% increase in purchase intent. So, now do you have any reason for not investing in LinkedIn ads?
LinkedIn ads is one of the best platforms when you know 'whom' you are trying to reach out on the platform. As it will give you filters that can help you reach the exact person with your ads.
10. Put LinkedIn Live into Use
In the past few years, LinkedIn Live has positioned itself as one of the best features. Study says that LinkedIn Live video gets seven times more reaction than normal video. It not only attracts a large number but also helps to build deeper connections. All you need to do is to share invitation and event details in your business page. So what will be your topic for the LinkedIn live?
It is also better to run your webinars on LinkedIn live. Because, in the case of webinars, you will need to invite people on third party platforms, where in the case of LinkedIn Live, you will be able to call people directly on the platform.
Want to grow your outreach? Try SendBuzz today!
Stop imagining and put the above discussed strategy into work and see what wonders it can do your business. While making strategy in mind, take the help of SendBuzz for a better and smart strategy.
Adding LinkedIn marketing to your omnichannel outreach will help you reach better traction with ease. And, using automation to do all the efforts will help you focus on the business aspect to gain efficiency.