Technology has advanced significantly during human history. Sales approaches, strategies, campaigns, and tools have changed radically over time and continue to do so due to technological improvements. As a business, the question that comes to your head is, "What is email automation?"
With the advent of the email marketing automation guide, sales methods, and tools are once again being improved as we have already entered the second decade of the twenty-first century.
The use of automation has been rapidly growing for some time. In this article, we'll do our best to explain Sales Email Automation in as few words as possible. Read on and learn "What is email marketing automation?".
With email automation, you can ensure the relevant information reaches the proper individuals promptly and at the right time. It is valuable in generating sales from both current and new clients. Automated workflows are used for this. Email automation is essentially a method of sending timely and appropriate emails without putting in much effort each time. These pre-written emails make use of a marketing automation platform.
Generate more qualified leads with cold outreach!
Why Use Email Automation?
As a quick, efficient, and easily replicable mode of commercial communication, email automation is significant and extremely valuable.
An email also offers advantages like:
sends text documents, images, and data sheets in electronic format
enables you to better comprehend your target customers
helps identify the content categories they are interested in as well as the links and pages they frequently visit
Consequently, email workflows are a great approach to selling to your target audience.
Writing individual emails for each person who joins up would be next to impossible if you have thousands of people in your sales pipeline.
A well-tailored email series that is sent out at a certain time and is well-tailored to the demands of your target clients can be created using email automation.
Your company benefits greatly from the sales techniques used by your sales employees. You can handle your sales campaigns successfully if you have a clearly defined sales process.
By identifying the gaps and flaws in the current sales process and filling them, automation can help to increase its efficiency.
To free up sales representatives to concentrate more on building relationships with prospects and closing deals with customers, sales process automation can be defined as the act of automating the many processes and tasks in your current sales process.
You can benefit from a far more efficient workflow with these process automation technologies. Customer Relationship Management (CRM) software is one such program that is extremely crucial.
This is true since the CRM tool serves as the hub holding onto all of the spokes.
You can't use other automation technologies well without a suitable CRM tool. These crucial activities in your everyday sales process can be automated with the aid of the CRM tool:
Prospecting
Lead Rotation and Enrichment
Lead Evaluation and Prospect Qualification
Daily Check-ins
Dashboards and Reporting for Deal Management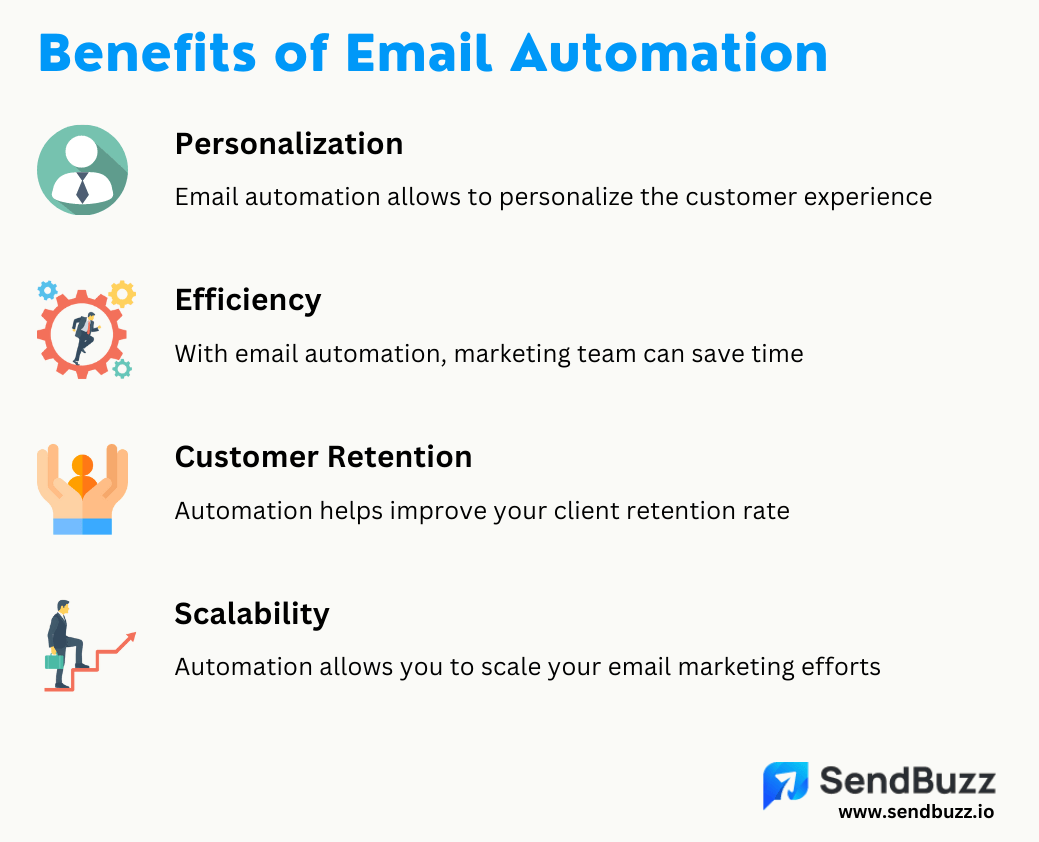 Benefits of Email Automation
1.Personalize your customers' expertise
90% of consumers find customized content highly or somewhat appealing. The leading style of personalization experience that marketers use is email. With email automation, you'll able to create a series of automatic emails to facilitate growing your relationships with your customers on a long-term basis.
2.Make the foremost of your promoting team
Automation is constantly changing how every aspect of business is being done. For email marketing teams, for example, this might mean less time spent manually collecting email lists and sending each of them email messages personally. Instead, team members could use that point to specialize in significant activities such as in-depth customer relationship building.
3. Improve your client retention rate
It's much easier and highly price effective to sell to an existing customer than to convert a new one. With automation, you'll keep up-to-date much quicker than ever before. Schedule your messages so your customers hear from you regularly, and be sure the copy has relevancy to maximize its impact.
4. It makes your marketing strategy scalable
When you run an email campaign manually, the number of clients/consumers/shoppers that you will able to reach gets limited by the physical capacity of your team size. Would you be ready to remain scheduled if your customer base suddenly doubled in size? What if it tripled?
When you send automated emails you can begin to scale up your email marketing efforts. Once you have set it up, your platform sends a message anytime somebody signs up for your listing such as through a custom signup form on your website. You do not need to ensure an employee has to keep track of when a new person has signed up and needs to be sent a welcome email.
Explore more email marketing campaign tips for more ideas.
How does email automation work?
There are several email automation solutions available, and each one has a unique user interface and operating processes. However, the following can be summed up as the general operating principle:
A random user goes to firm XYZ's website and performs particular tasks, such as downloading an eBook or filling out a form.
This person's contact information is automatically added to the company's marketing database.
These collected data are split into various audience segments based on location, tastes, behavior, etc.
After setting up trigger points to plan when and to whom the emails will be sent automatically, the marketing teams will develop a campaign based on these leads and data.
Depending on the criteria and trigger points established by the marketing teams, the website visitor(s) may get emails.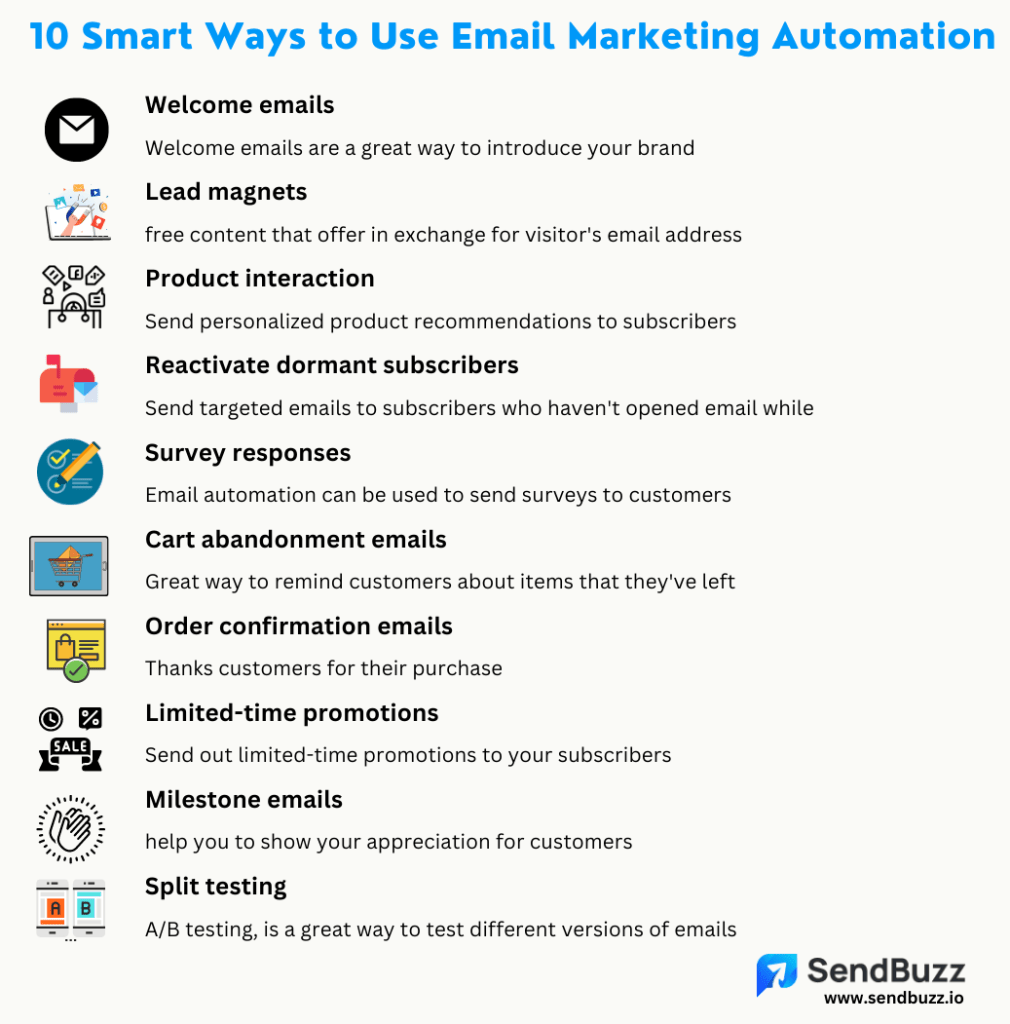 10 Smart Ways to Use Email Marketing Automation Workflows
Email automation software helps businesses increase their sales regardless of the industry. It comes with a list of precise dos and don'ts. Customers don't want pointless emails. Here are some creative approaches to maximize email automation workflows with this perspective as our primary focus.
A welcome email serves as the first point of contact for new subscribers. Sending welcome emails is standard procedure across all industries because it is renowned for raising audience engagement by 80x faster. Whether they open it or not, visitors who subscribe or make their first purchase expect such an email.
Customers' expectations about your brand are set via welcome emails. Such emails may even provide customers with instructions on what to do next.
After all, a marketer aims to increase lead generation from the previous campaign. Lead magnets are an excellent choice if you're interested in supporting consumers at every level of the sales funnel so that they may ultimately make a purchase.
After a customer visits your website searching for information, you may deliver lead magnets directly to their inbox via email automation. Success stories, answers to a problem, and more material that leads down to the conversion make up a lead magnet email. Remember that lead magnets are user-centric information, allowing you to customize the mailings.
Email automation can be set up by marketers using behavioral triggers. For instance, if you see a customer researching a specific category, you can send emails that upsell the product or list complementary items. Alternatively, you may suggest a feature connected to their prior acquisition.
The plan is to use email automation to send emails as soon as the consumer might have found the product relevant to their interests. Engagement with the product is aided, and the possibility of client retention is raised.
4. Reactivate dormant subscribers
Website traffic increased during the COVID-19 pandemic. The best way to purchase a product was through online retailers once physical stores closed. What about right now? Even a regular customer can occasionally disappear off the face of the earth. In this situation, email automation is quite helpful.
Re-engaging with emails is time-based. It enables marketers to encourage dormant clients and get them to be more active. You might send a brief on the shipping policy, promote a new product, or make wise tips to re-engage these clients. A significant discount is also quite effective.
For any online store, customer reviews may make or destroy the reputation of the product. User-generated material like survey responses is beneficial to SEO.
Specify selected days after the consumer receives the merchandise to initiate the email automation cycle. Before sending the email for input, give it 24 hours. Customers will usually not respond if they receive a feedback email if they haven't yet got or used the product for some time.
6. Campaigns for cart abandonment
Unexpected costs cause an increase in cart abandonment rates. It can be the shipping or tax fees. Therefore, an automated cart abandonment email can work if the price prevents a buyer from purchasing.
Using this email process, you can create a sequence of emails to remind and encourage your customers to buy. Attach an image or GIF whenever you write an email about a product. Create an email sequence starting with 1 hour for the 1st mail, 12 hours for the 2nd, and 24 hours for the 3rd and final email.
7. Emails confirming orders
If a customer makes a purchase and doesn't receive a confirmation email, will this not make them anxious? Email generates the sales authorization, even though they may receive an SMS to confirm their purchase. The customer might not make another purchase from you if you don't automate a confirmation email.
The 2 most popular types of email automation, a regular practice that enhances a customer's experience on a website, are confirmation emails and shipping alerts. The customer is reassured by a warm alert that the sales transaction is going well.
8. Limited-time promotion
An excellent discount offer never lets you down. Some clients might only visit the website during yearly or seasonal sales. By observing the customer's behavior, you may market to them precisely when they are most likely to open an email and buy something.
For instance, a consumer holding off on purchasing because of price increases will wait for a discount offer. They will continue to go to the page for the products that interest them. On their 3rd visit in a week, you can send them an email or a time-limited discount popup without waiting for a seasonal offer.
Numerous businesses show their appreciation for their loyal patrons by keeping in mind significant occasions like birthdays and purchase anniversaries. These emails reassure clients that they are valued and cared for. Isn't it simpler to keep in mind the birthdays of your Facebook friends? The notification or reminder is automatic.
A discount offer is never wasted, whether it's a birthday or another significant occasion. It just needs to be well-timed so that it is never left unopened.
Conduct the split testing once you've gathered the content for the email and after sending out a few automated email series. Marketers must take note of the do's and don't's from prior emails to use in their upcoming campaigns.
Tested strategies for choosing email automation software
1. Select your objectives
Software for email marketing automation is available in many shapes and sizes. You must understand your online business objectives reasonably well to limit your options to a few tools.
You might not require all-in-one software like SalesFusion, which costs roughly $700 per month and has complex features like lead scoring, nurture automation, event management, and CRM integration if you are just getting started.
Pay close attention to the cost and package options when selecting a solution. You'll lose money if the price is too high compared to your spending limit. Consider whether you can grow without going bankrupt and how many leads the system can manage for that price package.
2. Study the personas of your potential customers
Email marketing involves more than only randomly sending emails to your consumer base and hoping they would eventually convert.
You should be able to create several user lists, segment them depending on the interests of website visitors, and send various emails to each list using your email automation software.
For instance, with SendBuzz email automation, you can easily play about with user lists. You can make groups and segments, import and export contacts in bulk, and even tag them whatever you wish.
3. Learn about the integration of email automation software with other tools
No matter how excellent the software you choose is, it should work with other programs you already use, like your CRM, eCommerce platform, and analytic tools. This should make it easier for you to market and assist you in avoiding annoying obstacles.
4. Select the best email automation software
You want to study the features offered by the marketing platform now that you are aware of your target market and your business goals.
5. Check and recheck your email automation program
Sign up for a free trial to explore the features of the email automation software before paying for a membership. This is particularly true for inexpensive email platforms designed for new users, like CampaignMonitor or ConstantContact, as the features available could be somewhat constrained.
Add a few people to your email list (for example, yourself & your colleagues). Choose an email design template, make it your own, and include social networking buttons.
According to a Testimonial Engine Poll, 72% of customers wait to act until reading evaluations.
And they are correct! Reading customer reviews is a great way to discover hidden drawbacks that are easy to overlook upfront but annoying later.
To find genuine consumer reviews of the products, use Google to search for the best review sites. G2 is a well-known review site where you can examine consumer testimonials to uncover any unnoticed drawbacks.
7. Ensure that your coworkers are prepared
Your company's operational procedures will change once you begin using email automation software.
For instance, by establishing abandoned cart email campaigns, you may entice your customers to return to your eCommerce site and finish their purchases.
Increased open rates can be achieved by streamlining your checkout procedure, providing free delivery, and including the appropriate call to action in your abandoned cart advertisements.
5 Best email automation tools to try
Maximize the output of your sales team with CRM Accelerations. Switch to doing productive activities instead of working on repetitive tasks. Integrate your tools and favorite CRM to build a better multi-channel sales process.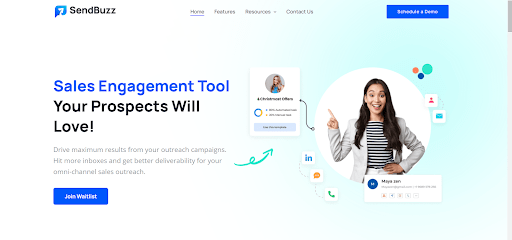 One of the best cold email programs is Saleshandy, which can be ranked first. It aids in the delivery of highly personalized cold email sequences.
This tool for cold email outreach sends each email individually to give the impression that you are sending them by hand. Additionally, you can plan your sequence according to various time zones. This guarantees that your email receives more interaction and conversions.
You can use Saleshandy to A/B test your emails to determine which ones receive the best engagement. It automatically recognizes responses and pauses the remaining steps for that specific prospect.
Automatically schedule emails and follow-ups with tools that enhance email delivery to prospects' inboxes. Use account-based selling to reach out to various enterprise stakeholders. Campaigns will automatically cease when a response is received from someone using the same account or email domain.
We know sales are challenging. Now is the time to change that. Outplay has everything you need. It has multichannel outreach, outbound sales automation, prospect tracking, reports, and more.
Outplay also has what you want, i.e., free white glove onboarding, fast 24/7/365 support, proven outreach templates, and a simple UI so you can start multichannel prospecting now, not next quarter.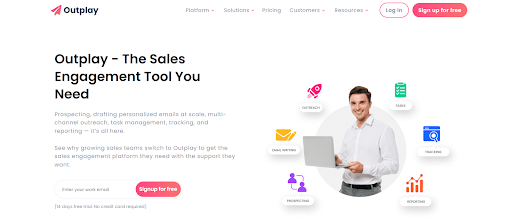 Want to know where SendBuzz is better than Outplay?
Reply.io is a sales engagement platform that equips sales teams with multichannel capabilities and automation. As a result of Reply's native integration with Hyperise, you can make customized landing pages, videos, and images for your emails. By automating workflows, Reply's native integrations with CRMs like Close, Copper, Salesforce, Pipedrive, and HubSpot help you save time.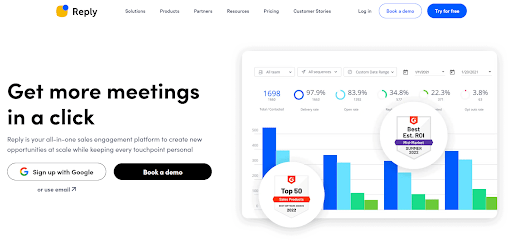 Be Ready to Automate Email Marketing Campaigns
We have already covered the routines, advantages, and tools you need to ensure efficient email automation. The goal is to offer effective outcomes while optimizing the email marketing strategy. Without email automation, it is simply not possible to provide updates and personalize the content. This is inefficient and old-fashioned. Email marketers should consider email automation for their campaigns to expand their customer base, increase revenue, and nurture prospects.
Want to grow your outreach? Try SendBuzz today!
You can accomplish more on a "meh" day than you used to on your best days if you have sales automation with you on your side. Use these techniques, and let the outcomes speak for themselves. We hope this email marketing automation guide has answered the question, "What is email automation?".
Frequently Asked Questions