Leverage the Best Alternative to Lavender - SendBuzz.
Use SendBuzz to implement buyer-focused sales outreach by using multi-channel sales cadence. SDRs (Sales Development Representative) may organize additional meetings rather than the standard "spray and pray" approach. Learn the SendBuzz's selling technique instead of doing pointless follow-ups. SendBuzz is the ideal substitute for Lavender.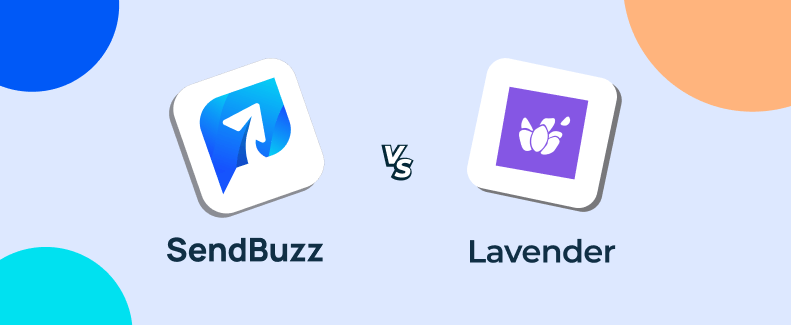 Top 4 reasons why should you choose SendBuzz - the best Lavender alternative?
SendBuzz prioritizes optimizing your sales engagement at scale with features like multi-channel outreach automation, lead scoring, CRM acceleration, custom tracking, and many more. With SendBuzz your sales reps can focus on customer-facing tasks by automating manual tasks. Boost your sales engagement with SendBuzz. Here is why SendBuzz is the best alternative to Lavender.
Your Go-to Cold Outreach Tool
With A/B testing and flow testing, you can raise engagement while lowering bounce rates. The analytics can be used to optimize your sales process. SendBuzz A/B testing will be used to make changes that have a positive effect on your interaction with the prospect.
SendBuzz helps you improve and streamline the sales process that will enable you to reach your valued prospects in an efficient manner. You can test your email automation using just email testing, but flow testing makes it possible to test applications and handle many tasks with ease.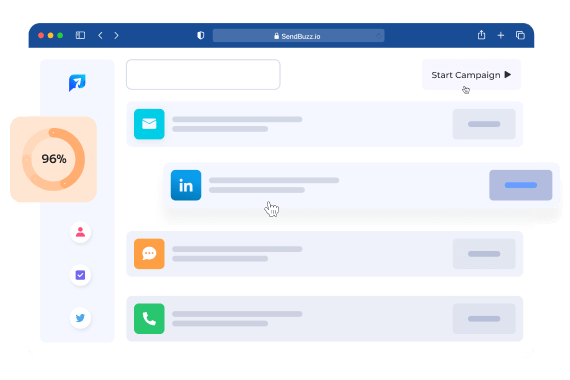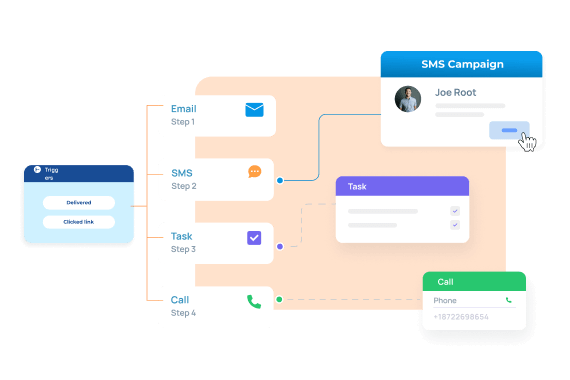 Smart Triggers for Automation
You can approach a client based on where they are in the sales funnel using the event-based custom triggers. Not only that, with custom domain tracking, you can make data-driven decisions in sales. This interaction enhances the possibility of the prospect responding to your message. Lavender does not have this option; SendBuzz offers this feature.
Detailed Campaign Analysis
You can use smart analytics and tracking from your campaign to track your prospects' actions. Users can use custom domain tracking in SendBuzz for accurate tracking. The main objectives of this capability are to protect the reputation of your sender, maximize deliverability, and boost click-through rates. Make your marketing automation campaigns smarter.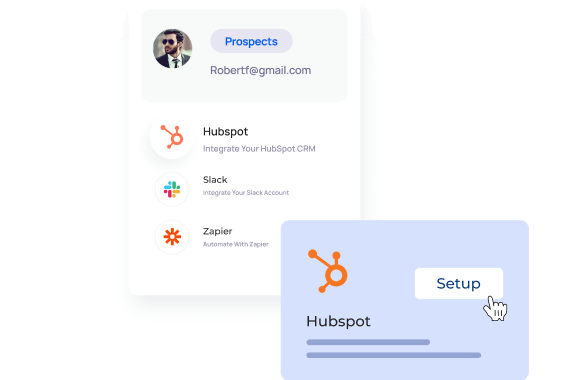 integration with Your Favorite Tools
SendBuzz offers to integrate with the CRM's like, HubSpot CRM, Pipedrive, Zoho, and Salesforce. As soon as a prospect's information is up for your CRM, you can establish a cycle to automate actions. Creating warm leads in the CRM for motivated prospects. Not only that, use custom Webhooks to scale your outreach automation.
Pre-Built Campaign Templates
Campaign Reports & Analytics
Randomize Sending Campaigns

Experience the joy of meeting your revenue goals and beyond with SendBuzz
Still Not Convinced?
Compare Us With Other Tools