Leverage the Best Alternative to Salesblink - SendBuzz
When adapting a sales engagement software, it's important that the interface of the software has a user-friendly interface, as this helps the sales representative navigate across the software easily. The UI of SendBuzz is easy to understand and adapt to when compared to the SalesBink. This makes SendBuzz the best alternative for SalesBlink.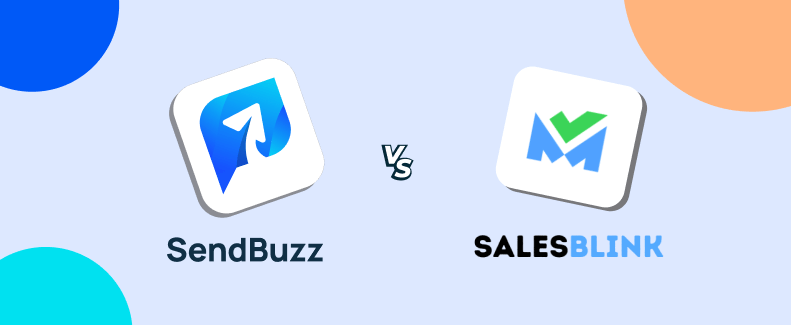 Top 5 reasons why should you choose SendBuzz - the best Salesblink alternative?
SendBuzz prioritizes optimizing your sales engagement at scale with features like multi-channel cold outreach automation, lead scoring, CRM acceleration, custom tracking, and many more. With SendBuzz your sales reps can focus on customer-facing tasks by automating manual tasks. Boost your sales engagement with SendBuzz. Here is why SendBuzz is the best alternative to Salesblink.
Multi-Channel Outreach in SendBuzz
SendBuzz offers you multichannel outreach where you can reach your prospect on email, Text message, LinkedIn, call, twitter or facebook. It's critical to meet your target audience where they are. It's crucial to note that SendBuzz makes it possible to accomplish this because you may contact the client through a variety of methods. SaleBink solely allows email marketing automation.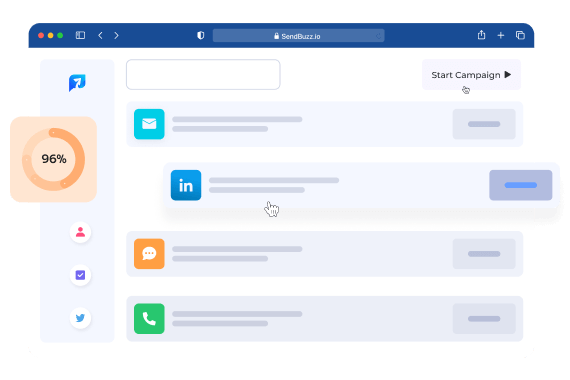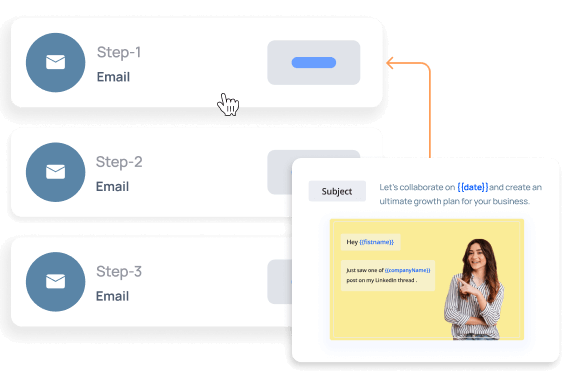 Email Templates That Bring Engagements
The built-in campaign template speeds up the sequence-building procedure. SalesBink does not offer this feature. Use these SendBuzz templates to streamline your outreach procedures. The tailored campaign that has been offered to sales representatives is an option.
Event-Based Triggers
With the help of the event-based custom triggers, you can approach a client based on where they are in the sales funnel. Your chances of receiving a response from the client grow with this type of interaction with the prospect. SendBuzz provides this feature, although SendinBlue does not.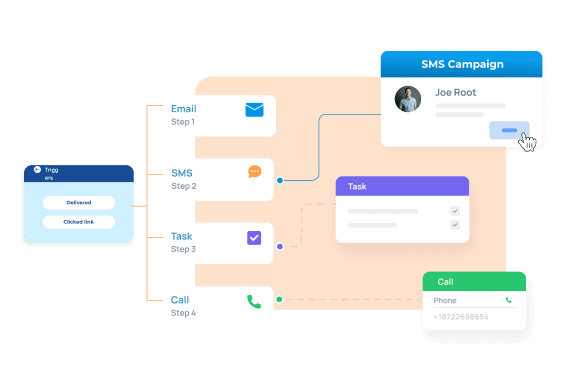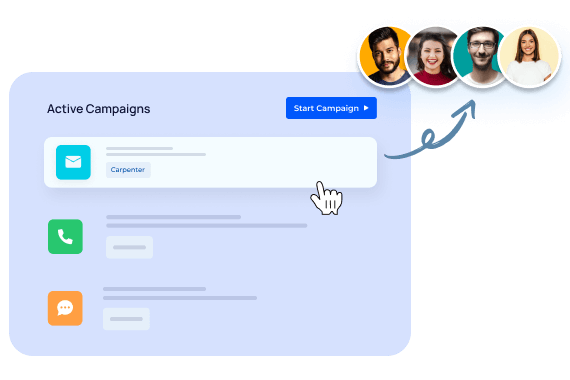 Inbox Rotation
SendBuzz will rotate sending emails between the connected unlimited mailboxes to make it more natural. You can combine all of your sending accounts into one campaign rather than creating separate campaigns for each of your sending accounts. SendBuzz will then rotate sending emails between these accounts to make it more natural.
Lead Scoring
It is essential to concentrate on the high-value prospect because it will increase engagement with the prospect and increase revenue. You can give clients a higher chance of getting converted to priority using SendBuzz's features.
Pre-Built Campaign Templates
Campaign Reports & Analytics
Randomize Sending Campaigns

Experience the joy of meeting your revenue goals and beyond with SendBuzz
Still Not Convinced?
Compare Us With Other Tools